Island Shrine
Shared stories and generational traumas

Walk across rings of ochre, burnt spears, charcoal and maireener shells, and take a seat. Island Shrine is a brooding video and sound installation inspired by tarenorerer (also known as walyer, c. 1800–1831), a Tasmanian Aboriginal warrior woman and tyrelore (island wife) who fought white colonists in Tasmania's genocidal Black War.


Island Shrine, Carnegie Gallery, Dark Mofo, 2018
Island Shrine is a brooding and expansive video and sound installation that challenges the colonial stories of Tasmanian Aboriginal leader tarenorerer (c.1800-1831), also known as Walyer, by artists Keith Deverell and Fiona Hamilton. This cross-cultural collaboration was commissioned by Dark Mofo, with support from The Australia Council for the Arts.

The work speaks of the lives of the tyrelore (Island Wives) of the Bass Strait Islands of Tasmania where tarenorerer spent much of her life. Audiences navigate the places where tarenorerer's own story continues to inform the trauma and conflicts still present in the lives of Tasmanian Aboriginal people today. The experiences of this woman, during the early colonisation of Tasmania, are represented in the work and still resonate throughout time with chilling currency and poised relevance. The resulting voice is questioning and resolute.

Island Shrine was first presented at the Carnegie Gallery, Maritime Museum of Tasmania, as part of Dark Mofo, 2018.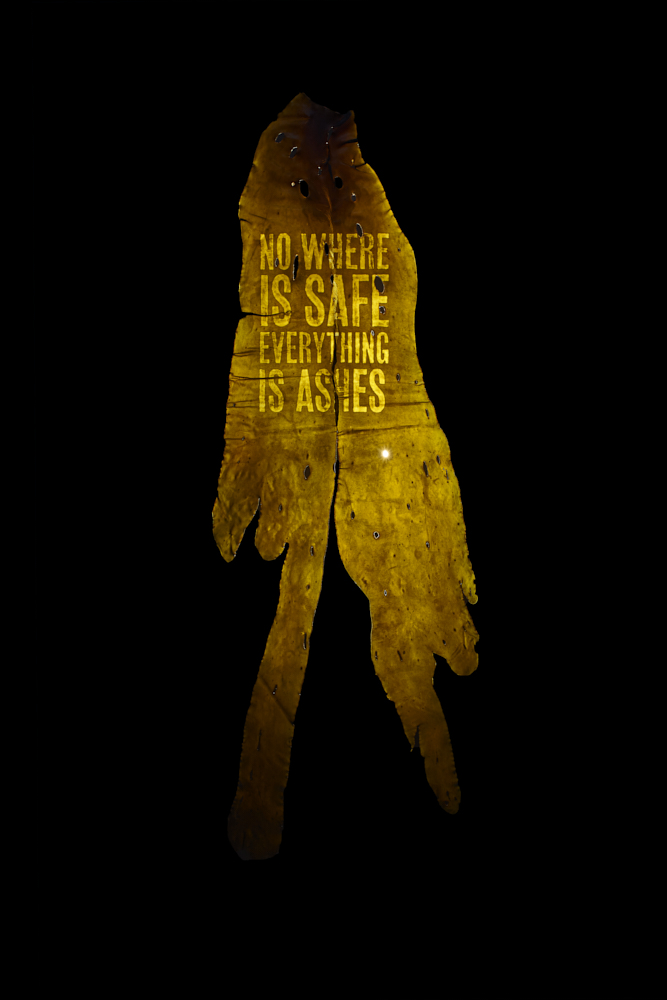 Kelp Engravings, Kelp, 2018

Island Shrine, Carnegie Gallery, Dark Mofo, 2018. Photography by Remi Chauvin